The purpose of this website is to develop a broader public awareness of polychromy studies. By using this online service you will be able to gain knowledge of the current research on a museum or institute near you. It is a resource dedicated to research on the use of colour on sculptures and buildings in the ancient Mediterranean world.
On this website you will find an introduction to the field. It also provides information on the history of polychromy scholarship and updated information on current research. The user has access to a database of literature on ancient polychromy and of monuments known to have traces of their original colouring.
Read more here: About
New user?
Are you interested in registering as a professional user of the Tracking Colour website?
The bibliographical database is available in full to all users of the website. The data held in the objects database is however not fully accessible. Full access is limited to professional users.
Read more here: Registration application
Preliminary report 5 (2013) is available for download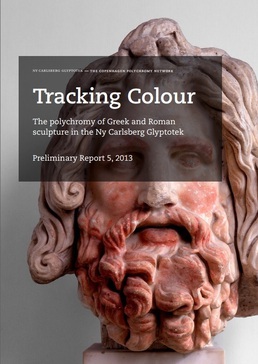 See also Preliminary report 1 (2009), Preliminary report 2 (2010), Preliminary report 3 (2011) and Preliminary report 4 (2012).