The purpose of this website is to develop a broader public awareness of polychromy studies. By using this online service you will be able to gain knowledge of the current research on a museum or institute near you. It is a resource dedicated to research on the use of colour on sculptures and buildings in the ancient Mediterranean world.
On this website you will find an introduction to the field. It also provides information on the history of polychromy scholarship and updated information on current research. The user has access to a database of literature on ancient polychromy and of monuments known to have traces of their original colouring.
Read more here: About
New user?
Are you interested in registering as a professional user of the Tracking Colour website?
The bibliographical database is available in full to all users of the website. The data held in the objects database is however not fully accessible. Full access is limited to professional users.
Read more here: Registration application
Bunte Götter exhibition celebrates 10 year anniversary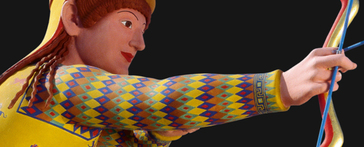 In 2004 the Ny Carlsberg Glyptotek hosted the exhibition 'ClassiColor – farven i antik skulptur'. (Classicolor –colour in ancient sculpture). This was our presentation of an exhibition created by the Glyptothek in Munich called 'Bunte Götter' (Colourful Gods). This exhibition can now celebrate its 10th anniversary after a long, successful "career'.
Boston, Basle, Athens, Istanbul, Vienna – the list of cities this exhibition has visited is a long one. A video celebrates the anniversary by having leading scholars explain the crucial significance of colour as the "Fourth Dimension" of Antiquity.
Visit Tracking Colour
Tracking Colour is housed at the Ny Carlsberg Glyptotek in Copenhagen. Here students and otherwise interested visitors have the uportunity to experience the research into ancient polychrome sculpture first hand.
To book a guided tour visit the museum website.
Preliminary report 5 (2013) available for download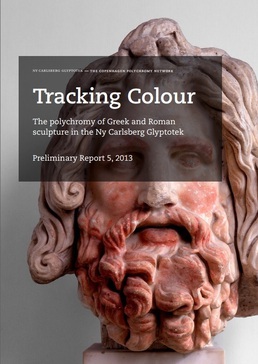 See also Preliminary report 1 (2009),
Preliminary report 2 (2010),
Preliminary report 3 (2011)
and Preliminary Report 4 (2012).